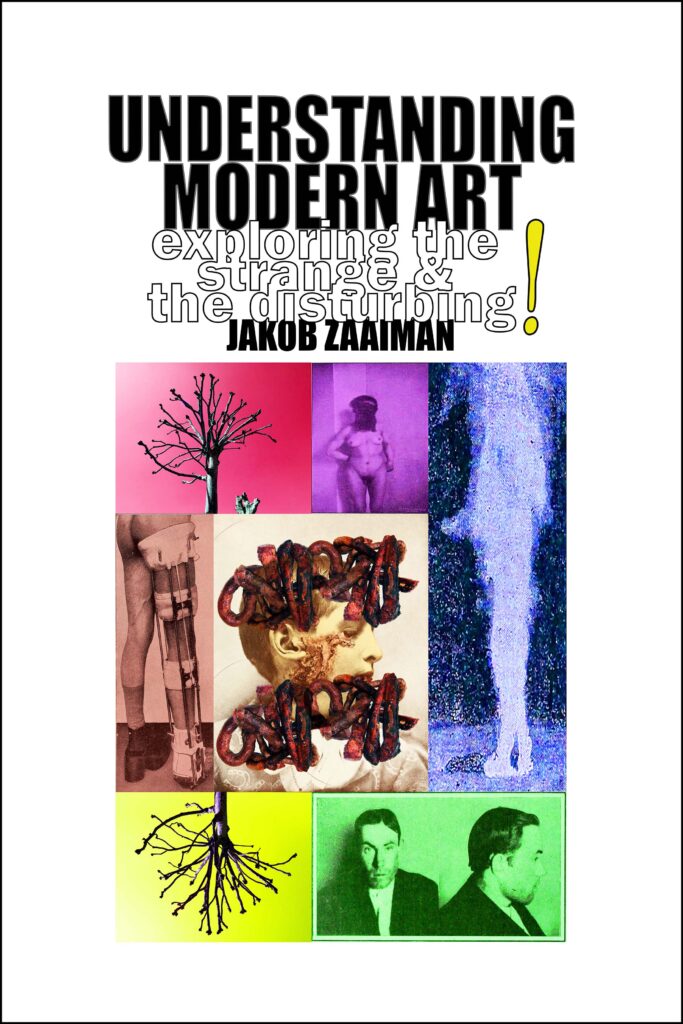 Book publication:
UNDERSTANDING MODERN ART:
Exploring the strange and the disturbing
Jakob Zaaiman
HarfieldAcademic, London, 2020.
Paperback and Kindle editions available.
https://www.amazon.co.uk/dp/B08D55N268
Paperback: 178 pages Publisher: HarfieldAcademic published (18 July 2020)
Language: English ISBN-13: 979-8666230626
This book is intended to be a simple & easy-to-read guide to
everything you need to know to understand & appreciate
MODERN CONTEMPORARY ART.
The aim is to explain the key ideas underlying the principles of modern contemporary art,
so that you can meaningfully evaluate and enjoy contemporary artworks on their own terms.
Anyone with an interest in any of the arts can benefit from this book: you do not need
to have specialist background knowledge or artistic training.
We will provide you with a very down-to-earth & easily applicable understanding of modern art that
you will soon be able to use whatever the occasion & whatever the artform.
(And for those who require scholarly detail, we have provided footnotes and a bibliography.)
Key words: modern art, contemporary art, art theory, philosophy of art, aesthetics